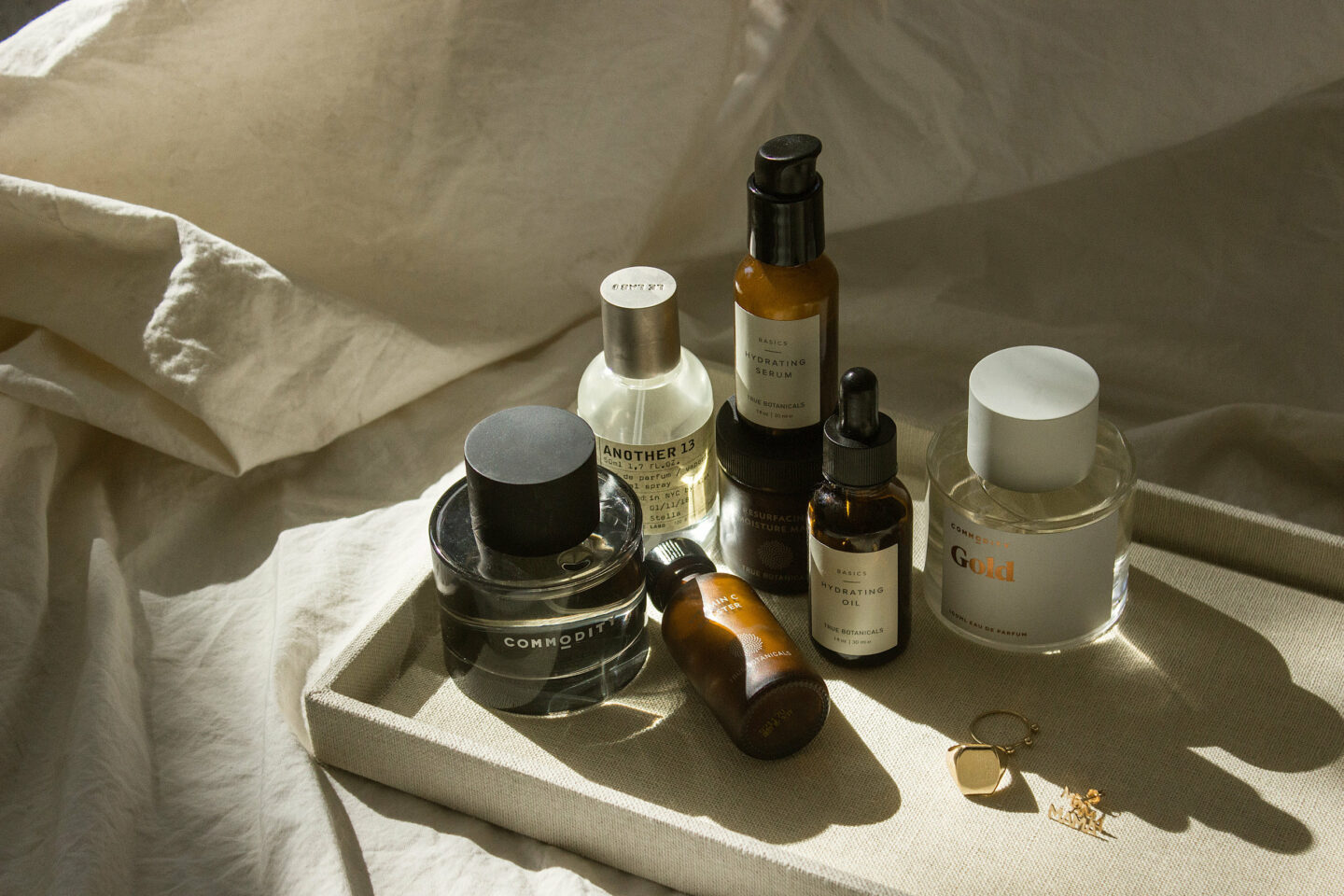 With age and a busy schedule of being a mom and business owner, i've come to terms that a full hour morning routine isn't viable. Through years of testing and refining, i've perfected my 20 minute morning regimen by keeping my beauty routine natural and simplifying my wardrobe preparations.
Pre-prep
I prepare my outfit the night before. Sometimes I keep some back up outfits just in case my mood is different once I wake up or if the weather suddenly changes. The outfit I wear really sets the tone for my day so it's really important I invest time to feel confident about it. It's important that the outfit matches too and that I'm happy with my shoes. Obviously, the choice of shoe depends on where I'm going. If I'm going to my business, I'll wear something more professional, whereas if I'm off out with my friends, I might put something more fun on with some nice heels or boots. My friend recently bought a pair of boots from Macy's and she seems to love them. Apparently, she was able to get some money off them too by using the coupons at https://www.raise.com/coupons/macys. That's good to know, maybe I'll have a look later. Anyway, I also prepare my work bags and any additional items I am taking with me to work during this time. This trick is really helpful for mamas who need to sneak out in the morning without waking up the baby while he or she is sleeping or even for those of you who are not morning people.
My biggest part of my entire beauty routine takes place every evening as this is when I am not pressed for time and indulge in unwinding by pampering myself. It's good for my skin to mix up my routine so  I try to address different skin concerns every evening via different products. I end the night by applying True Botanicals Hydrating Serum mixed with the True Botanicals Vitamin C Booster. The hydrating serum helps seal moisture in the skin and makes it soft, dewy, and smooth. I like to mix the Vitamin C booster since it stimulates collagen, brightens dark areas, and illuminates the full face and neck overall.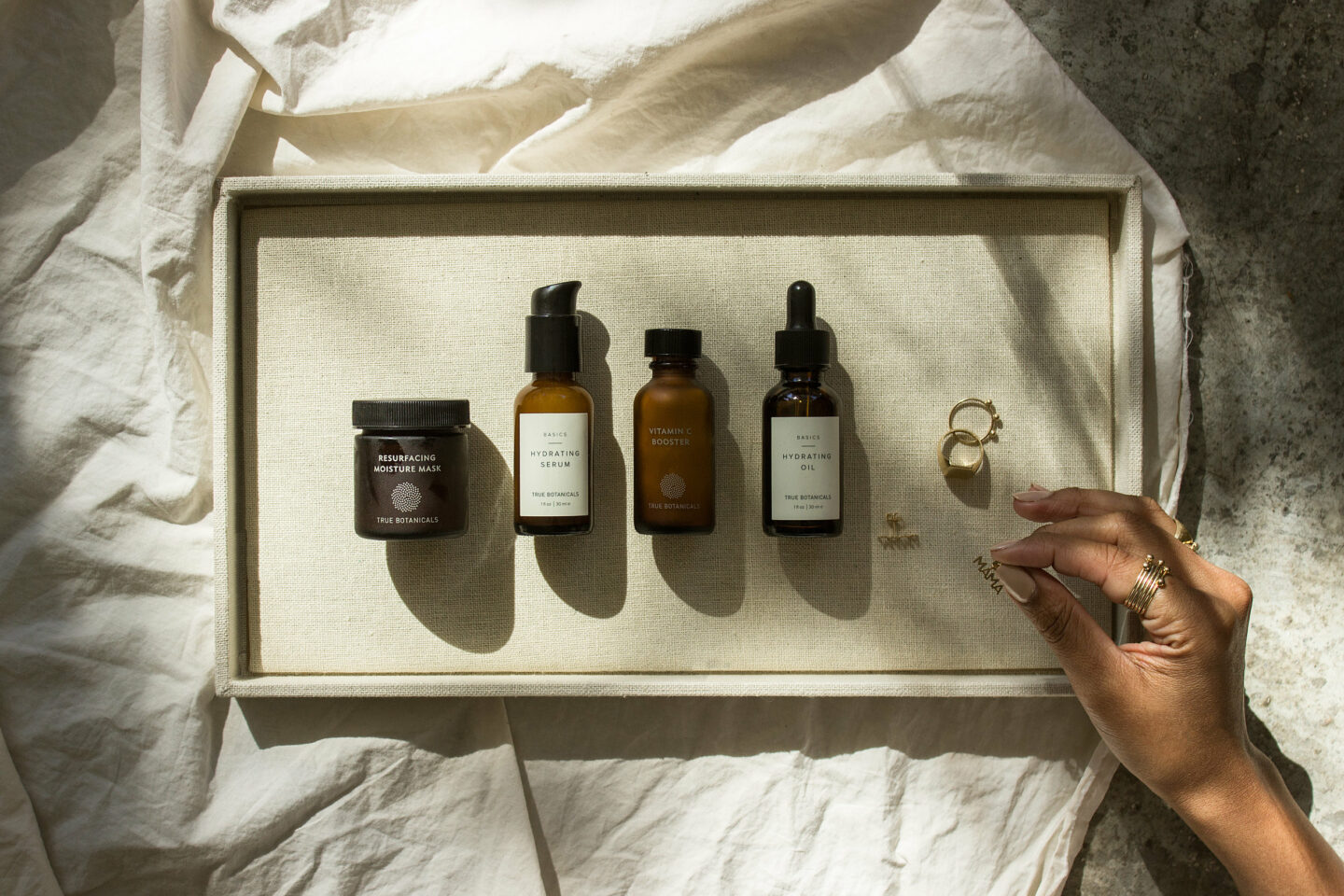 Day of
Step 1:  I wake up and immediately apply the True Botanicals Resurfacing moisture mask while running around and doing things like brushing my teeth. The mask helps to awaken my skin by exfoliating all the dead skin cells to add brightness and glow, gives my face a boost of hydration. (This takes 10 min)
Step 2:  Then I like to apply True Botanicals Hydrating oil. This mask is packed with all the good stuff ( green tea seed oil, hemp seed oil, red raspberry seed oil, chia seed oil, jojoba seed oil)  and it doesn't clog your pores. I really love to use this because it gives me that extra glow while nourishing my skin and it also has a really refreshing scent. (This takes 3 min)
Step 3: Then I get dressed and apply one of the three scents I have in my current rotation — Commodity Gold, Commodity Wool, Le Labo Another 13. And the final touch is to add my earrings since I always keep the same rings and earrings on. (This takes 7 min)

Mama Earrings by Amarilo
Sifa Hoops by Haati Chai
Lydia Ring by Haati Chai
Monaco Signet Ring by Haati Chai
Bihar Signet Ring by Haati Chai