When building a capsule wardrobe, I feel it's all about investing in pieces that will last while supporting designers who share similar values on thoughtful design. I love shopping with independent designers and appreciate the love, artistry, and intentionality they create with. One of my favorite independent designers who leads with these values is Shaina Mote.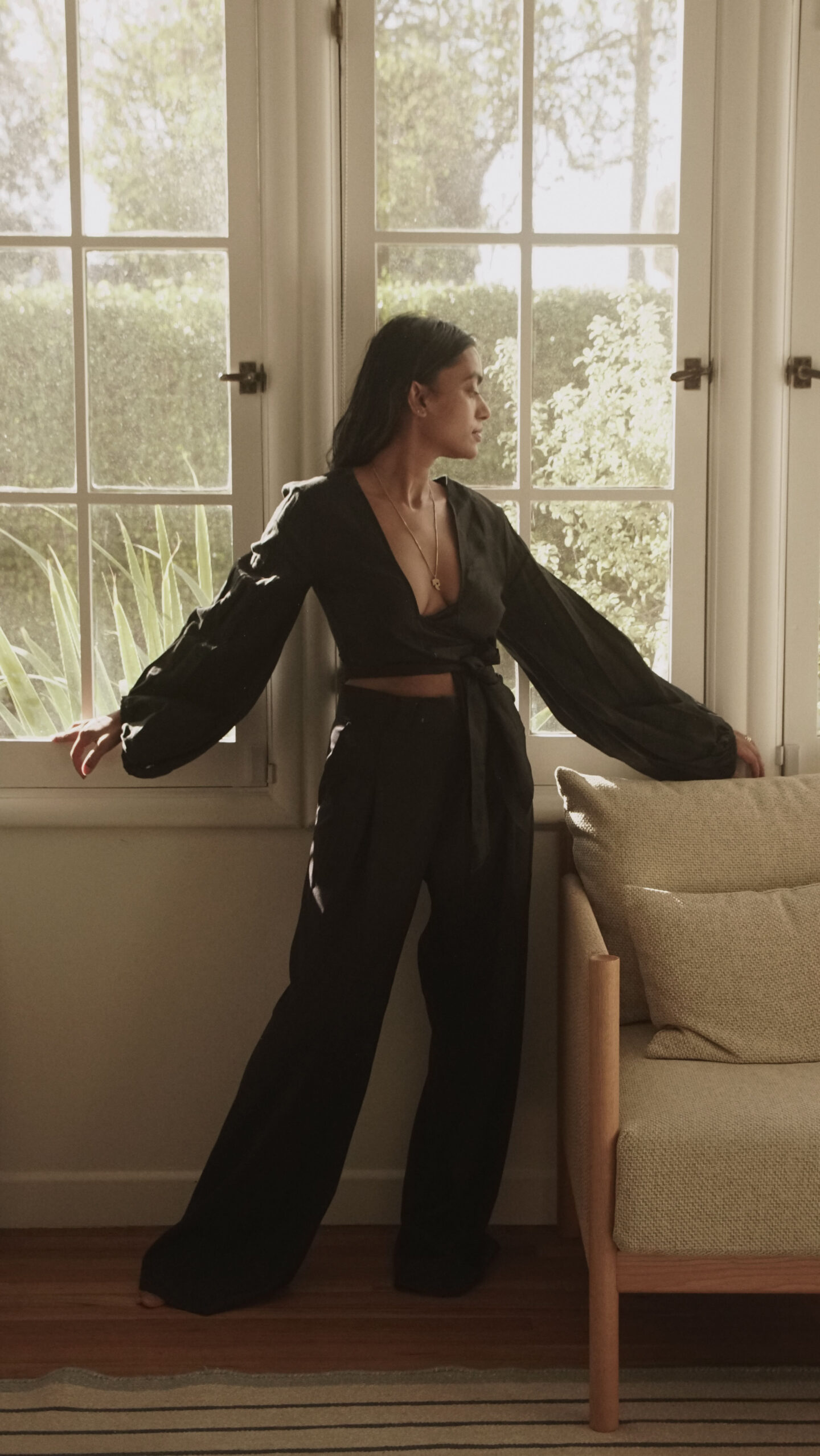 Shaina Mote embraces a thoughtful approach that honors transparency. Her timeless and well-crafted pieces are made from "deadstock or surplus fabric" from previous collections without any blends – making them more easily recyclable. I admire her utter honesty about how her pieces are made and impact the planet. She even offers a Recycling Initiative where worn garments can be recycled in exchange for a discount to keep clothing out of landfills. Among her neutral palette and functional styles, there is a poetic nature to Shaina Mote's collections – which seems to come effortlessly knowing her ethos and approach.
Here, I'm wearing the Ebi Top Linen in Onyx.