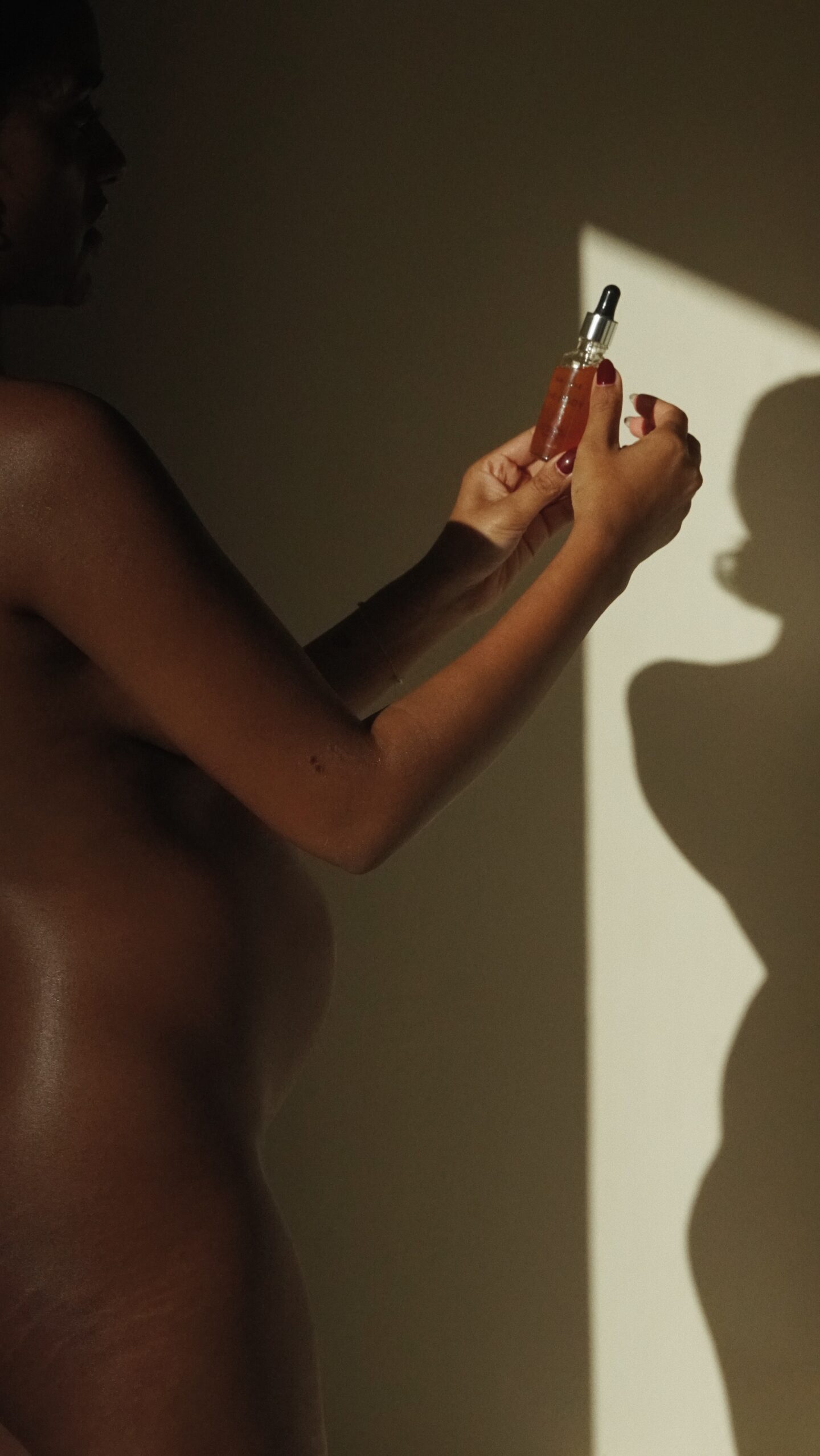 As my body has been changing through pregnancy I began to explore a category of beauty products I've been curious about for a while now — self-tanners. Self-tanner is not an as discussed of beauty secret for darker skin tones like mine. However, through my makeup artist friends, I've heard many famous models and celebrities (who share my skin tone range) use self-tanning products. When used correctly, these products do an amazing job blurring the skin's imperfections – stretch marks, cellulite, and uneven skin tone.
With my changing body, I wanted to try Tan Luxe products to specifically target my stretch marks (which I've had all my life) and uneven skin tone (that comes and goes, but can become an issue during pregnancy).
My honest feedback — I am obsessed with the all-over sunkissed look Tan Luxe gives me and will be incorporating this brand into my monthly beauty routine, even after pregnancy. I especially can't wait to use this before a beach vacation getaway. The product does leave a stain on my skin which doesn't make me look darker, but rather more even-toned and radiant. Due to the staining nature of this product, I would recommend applying while inside a bathtub so it doesn't transfer to areas of your home.
I'm curious, what are your thoughts on self-tanner? Drop your thoughts in the comments below.