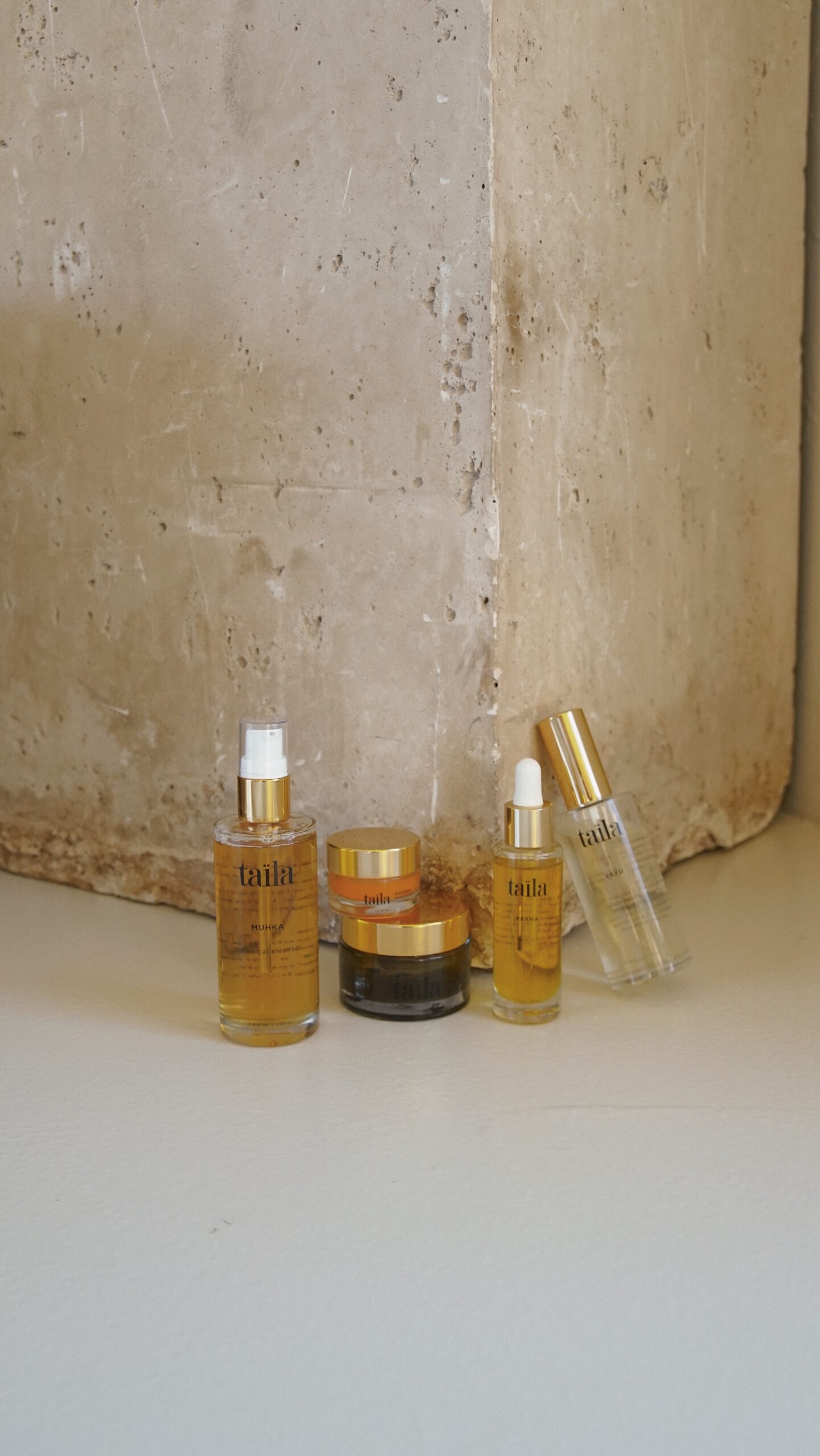 Becoming a conscious beauty consumer takes some real work. Reading between the lines is necessary especially in the US, where brands can pass off their items as "clean" even when they're not.
Luckily for you, I'm a bit of a beauty fiend and will continue to share brands that I've personally tried and can vouch for as being clean and beneficial to your skincare concerns. My most recent find is a brand called Taila; a brand founded on ancient Ayurvedic practices.
Three top reasons why I love and support this product:
Every product has an exceptional concentration for maximum performance which I feel working immediately after application. My absolute favorites are the Taila Nava Jungol Detoxifying Mask, which I use weekly paired with the Taila Vayu Illuminating Toner. I also use the Taila Pranu Face Oil daily right before applying makeup.
Taila is a woman-founded and owned brand. I trust my beauty needs best in the hands of a woman who goes through similar health and beauty changes as myself.
The line is non-toxic, cruelty-free, and great for all skin types. It feels good to know I can use this on my skin, my husband's skin, and if my toddler son happens to get into my beauty cabinet he too will be okay.