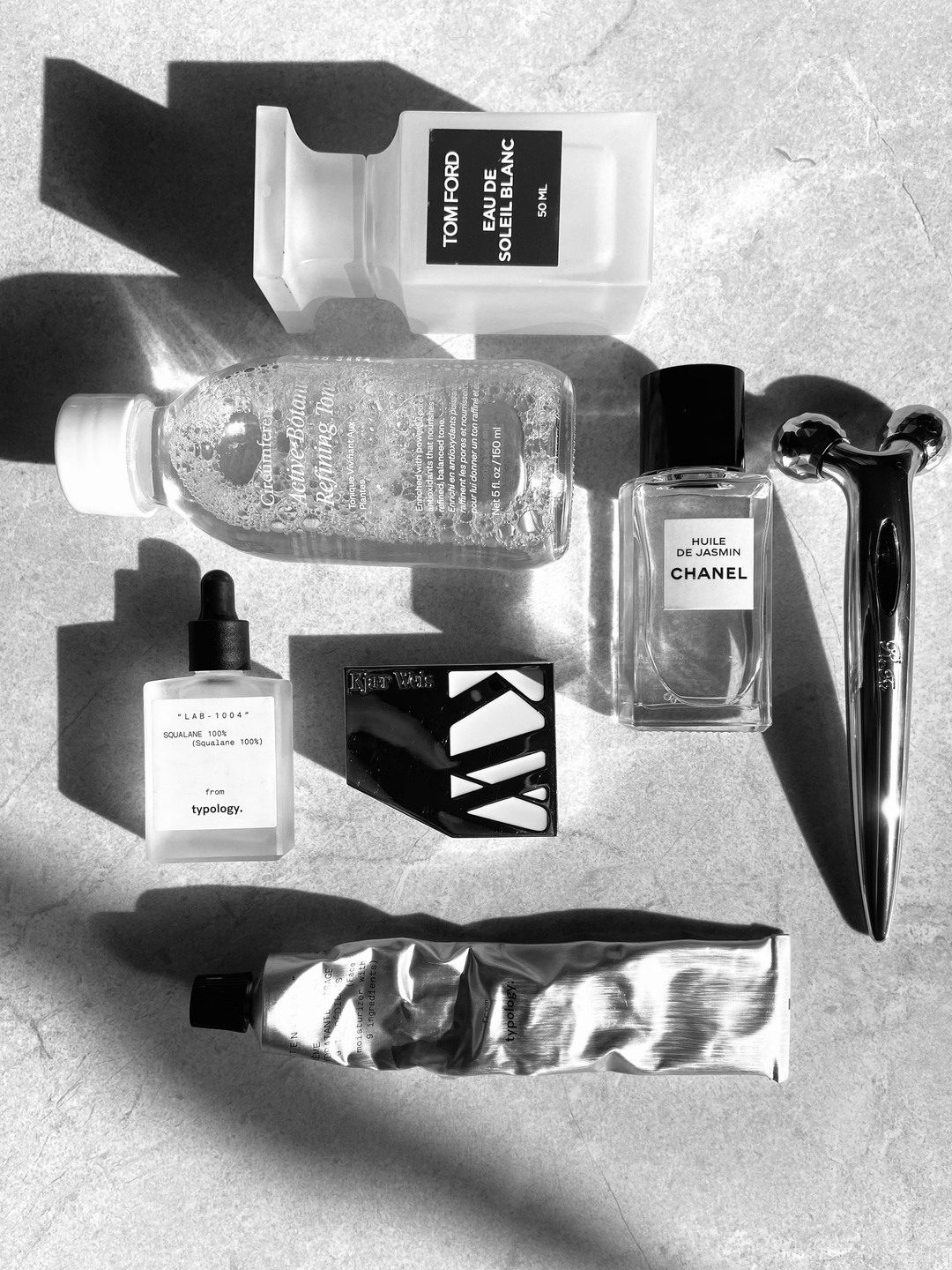 1. Tom Ford Eau De Soleil Blanc
Includes notes of vert de bergamot, orange bitter orpur, petitgrain bigarade orpur, ylang-ylang from Comore Islands, pistachio accord, and coco de mer accord.
2.Circumference Active Botanical Refining Toner
This toner is great for refining pores, hydrating and prepping the skin to help absorb products.
Perfect for dry skin. Their formula includes squalane which comes from olives that retains hydration and reduces the tight or itchy feeling from dry skin.
4.Typology 9 Ingredient Face Moisturizer
I love this moisturizer because it's lightweight and non-greasy. It's also unscented.
5.Kjaer Weis Highlighter in shade "Ravishing"
The perfect shade for a soft and subtle glow. These highlighters are also made with jojoba, beeswax, and castor oil leaving the skin dewy and moisturized.
A lovely facial oil that smooths and comforts the skin while imparting a delicate yet distinctive jasmine floral scent.
7.Refa S Carat Ray Face Roller
One of my favorite facial tools that's designed to help recharge the skin. It promotes circulation to tighten and tone the skin with micro-current technology.