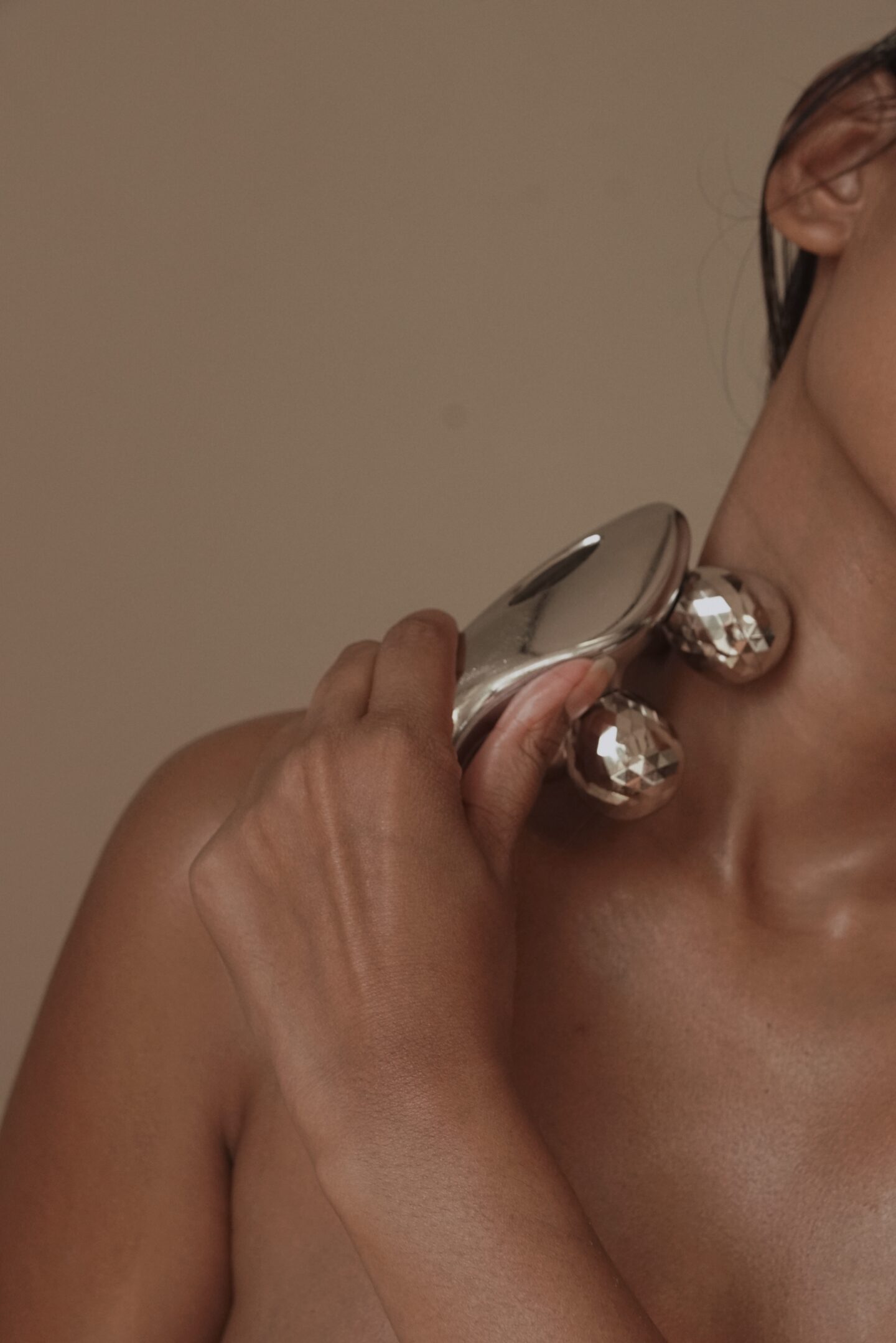 As I get older and my body goes through changes from pregnancy, weight gain, weight loss, and environmental factors or stress, I've noticed it's important to encourage rest and recovery. We can keep our bodies healthy and recharged with regular massages, making time to work out, exfoliating, moisturizing, and following a good sleep routine.
There's not much conversation around other practices we can incorporate into our lifestyles that also enhance our body health. I often share facial tools but want to share a tool that can be used on the face and the entire body.
The ReFa 4 Carat is a tool I love to unwind with in the evenings. This tool is made in Japan and inspired by Japanese techniques when it comes to beauty rituals. It's an investment piece designed to replicate the gentle pinching and kneading sensation that aestheticians perform during facial treatments.
This tool is also designed to help recharge the skin. Our skin's natural current (that helps with circulation and provides a healthy appearance) decreases as we age. The massage technique sends micro-currents to the skin to promote circulation which helps tighten, tone, and improve the skin's overall health.
I love being able to pamper myself and massage all the products deep into my skin while appreciating its luxe design. This particular tool can be used to contour from one's face to their waist. I pay extra attention to my jawline, decolletage, hips, and waist.