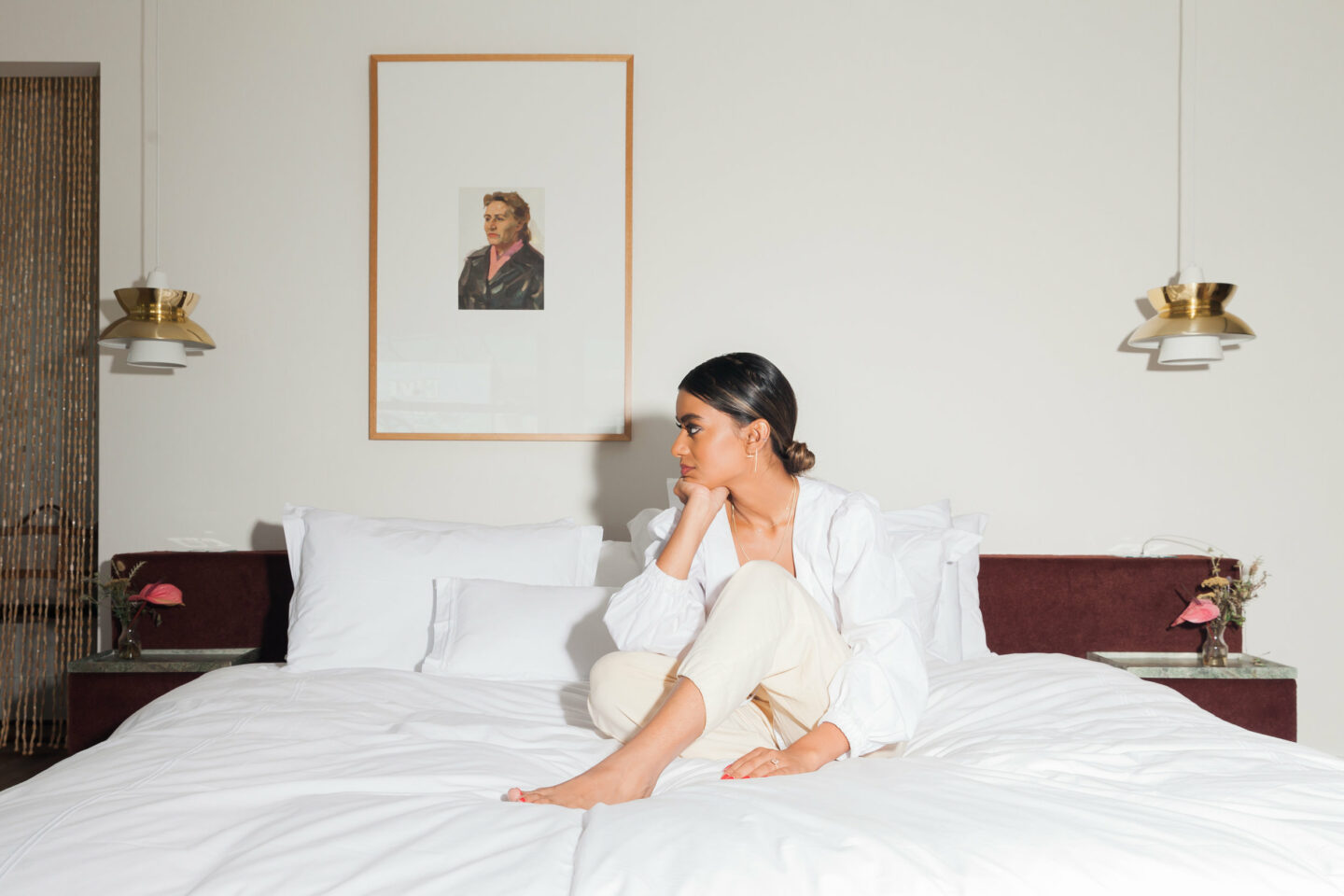 A STAYCATION HAS ALWAYS BEEN A FOREIGN IDEA TO ME.
LITTLE DID I KNOW THAT A SHORT 15 MINUTE DRIVE COULD BE THE PERFECT REFRESH.
As a mother to a very active 2 year old and co-owner to 2 ever growing businesses, the idea of escaping to relax in a far away place is enticing in thought but just not practical. Previous to this month, my idea of a staycation was cancelling my plans and staying in my house all weekend long. One night at Hotel Covell changed everything. Hotel Covell instantly felt like home away from home with a beautiful muted palette paired with an eclectic take on the 60s which was a fresh take on my personal go-to aesthetic. Although Los Feliz is only 15 minutes from Downtown Los Angeles, each pocket of LA is so unique and traveling even a few blocks can feel like a different world. I have spent time in Los Feliz before, being able to connect with the community discovering the locally owned shops was a new way to experience the neighborhood. Something I was never able to fully indulge in when worrying about getting home before rush hour traffic. A day spent half in bed and the other walking the neighborhood eating the most delicious Turkish Coffee Gelato from the ice cream shop directly under the hotel, it was the perfect day of relaxation – no airplane or passport required.