An amazing backdrop for disconnecting from reality for a few days. Tulum is all about unplugging and enjoying nature, life in its simplicity. The two main things we did, and really all there is to do — beach and dining. There is also hiking and cenotes but we decided to take advantage of the walkable experiences. During our five day trip, our daily routine consisted of getting up, heading to a big breakfast, finding a beach to lay on for the remainder of the day and then ending the day by going back to the hotel to dress up and enjoy a long heavy dinner.
Hotels:
The most notable part of Tulum for tourists is the Tulum strip. The surrounding area is less developed and not really areas tourists care to venture off to, especially for those who don't speak Spanish. Google maps doesn't really know where it's going when you leave the strip so safety is questionable in these areas. I would recommend to only stay on the strip because everything you need is walking distance at all hours of the day. I would not really recommend airbnbs. We stayed at the boutique hotel Aldea Tulum. Our room was called the Cenote Room which would be good for couples, but also solo travelers. Just be aware that travel insurance is important if you are travelling solo, as so many people do. Despite what is sometimes said, Mexico is a very safe destination for solo travellers, so long as you are wary and follow advice – although that is the case wherever you go alone. (link to IG video).
Casa Violeta — A boutique hotel we randomly stumbled upon and found ourselves dining at frequently throughout our time in Tulum. I prefer boutique hotels because they are extra hospitable (which we experienced just dining at their on-site restaurant) and extremely private like staying in a home away from home. Casa Violeta is located directly on the beach and good for families in terms of room size. Note that there is no extra amenities besides the beach.
Kai Tulum — The perfect hotel for those looking for a romantic, elevated experience. Each hotel room is actually a private villa strategically built for privacy with a patio and outdoor shower. Each villa also has air conditioning which is something to pay attention to when booking especially during the summer months. Kai Tulum is located at the end of the beach so you get clear water and a view of the Mayan Ruins.
Nomade — A much bigger property however they place a lot of importance towards privacy of their guests as they know everyone visiting is looking to unplug. Definitely will stay here on our next trip. Especially great for families as the property has a long list of amenities to entertain guests, special activities all throughout the hour such as meditation and yoga, and also kids play areas.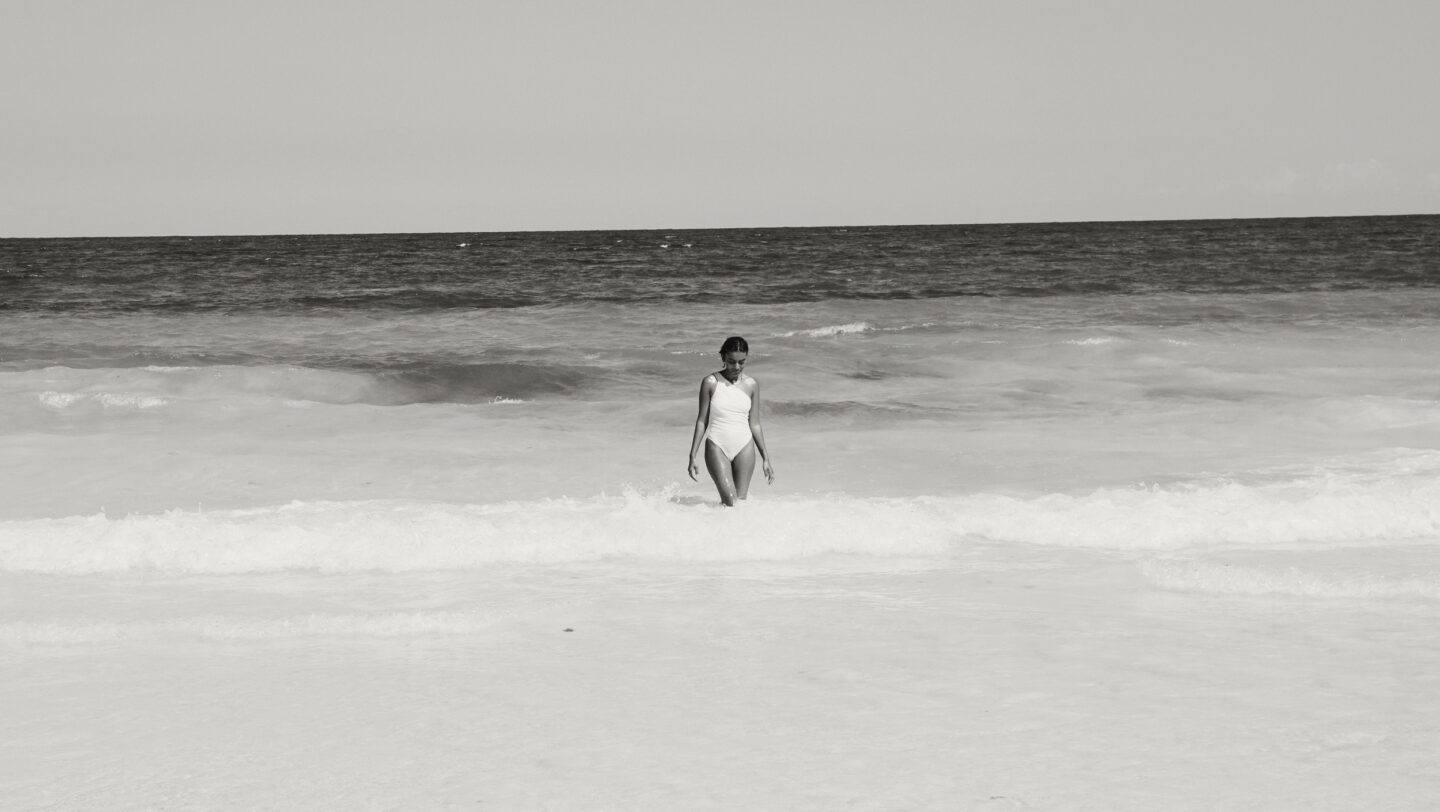 Beaches:
The best beaches are further up the Tulum strip. We loved the Nomade Hotel overall – their beach service and quality of the water was amazing. If you're located near the beginning of the strip, the beaches tend to have a higher chance of seaweed in the water and on the shore which is a little creepy to touch and also doesn't provide the best backdrop for images. The water is pretty warm most of the day.
Internet/Cell phone service:
You will get internet almost everywhere you go but don't expect to experience fast speed internet for emails or to send large files.
Languages:
If your trip is focused in the main Tulum strip, you'll find that everyone speaks English. If you decide to explore the larger area of Quintana Roo, knowing Spanish to get around is highly recommended especially when requesting taxis or going to smaller restaurants to order. Fun fact: Tulum is a Mayan province and the locals are the indigenous people whose first language is Mayan.
Pictures:
Every nook and cranny of Tulum is a beautiful backdrop for pictures. You can check out my IG(link) for location markers of where my group and I took images. I would recommend getting a waterproof case for your cellphones to take images in the water — something I didn't get a chance to do.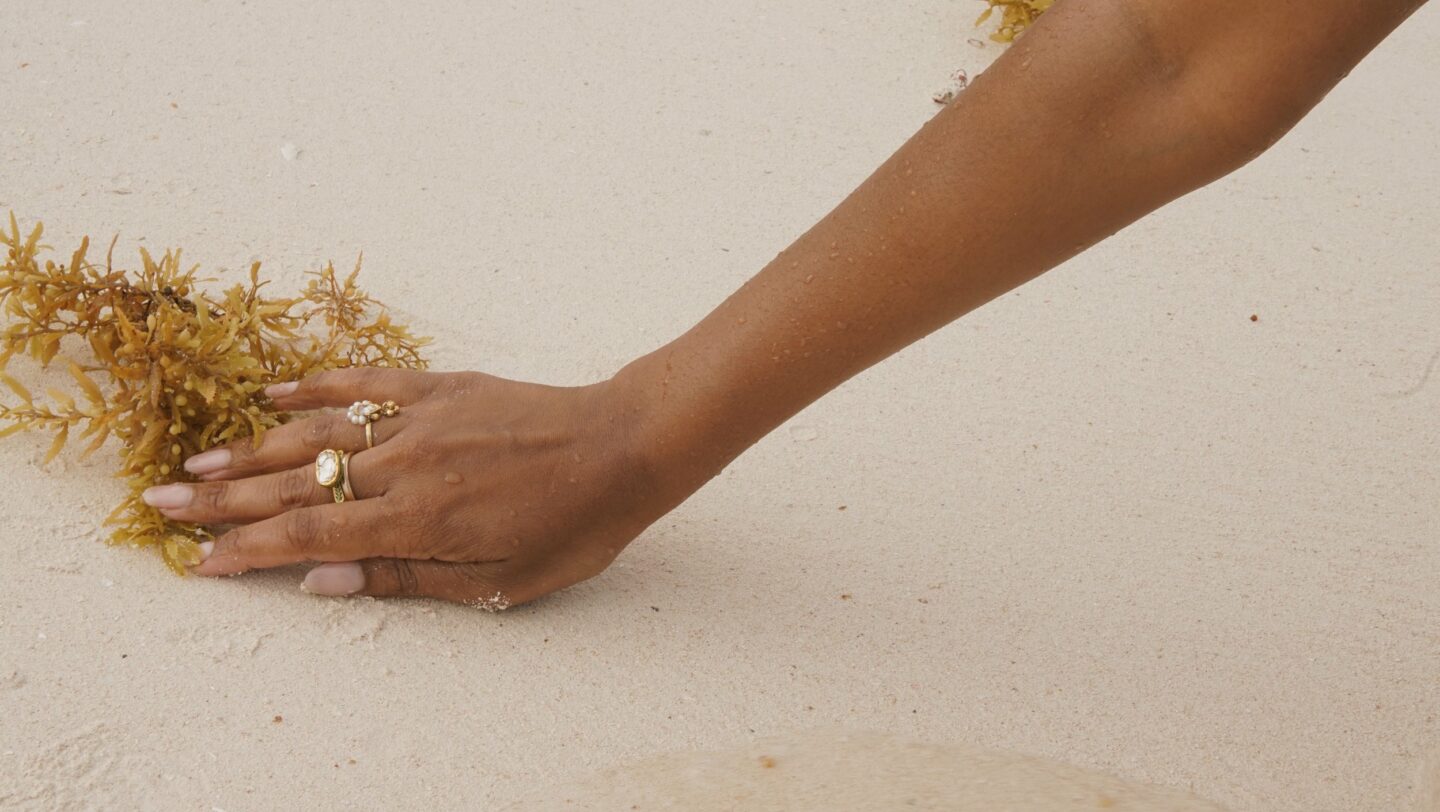 Places to eat:
Cost of eating is comparable to how much you pay in Los Angeles per meal. There are few random stands that serve alcohol and food at really cheap pricing but there's no actual ambiance so we didn't go to many places like this. There is very little Mexican food all over Tulum. Guacamole can be found everywhere you go but it's not an authentic Mexican dish. We found a handful of places that serve Italian food. Just something to note for those who are going in search of traditional dishes. The following restaurants were mine and my group's personal favorites.
Nomade Restaurant. Traditional middle eastern style floor seating. Dishes are all holistic and the food has a meditarrean flair. We loved their breakfast/brunch buffet. We spent almost every breakfast here during our trip. Their service is the best, staff remembers you and pays close attention to making sure you and your party is well taken care of. Also a great location to take pictures.
Philosophy. Located on the Casa Malca property. It's Japanese cuisine. They have the most mouthwatering dishes. We went here several times during our trip.
Nomade Beach. You can order all the dishes from the Nomade restaurant beachside. The $60 you pay for beach entry goes towards your balance for eating/drinking at the restaurant. Win win. The cleanest and most accommodating beach.
La Zebra. The only place all over the strip that we found authentic Mexican food with a beach view. On Sundays they have salsa night with a live band — the only place we found to have latin music and dancing. Affordably priced, large portions! Total highlight of our trip, we all wished we found it earlier. Side Note: Most of Tulum plays non-latin music, like EDM and pop, ambient soundtracks.
Origami. Best place ever for gelato, they had incredible flavors. The passion fruit was my favorite.  . We visited here at least once a day.
Casa Violeta restaurant — the best guac. They have an Italian and fusion menu. We liked going here midday for beach service and ordered small bites like the guac and fusion tacos.
Spa:
Mayan Clay Spa — A one-of-a-kind experience. The Mayan Clay Spa uses Mayan Clay during their massages and each experience ends with an outdoor shower surrounded by the Tulum jungle. The environment was incredible and the masseuse was one of the best I've experienced. Tip: Request the newly renovated room on the second floor that overlooks the jungle.
Yaan Wellness Spa — For those who are looking for a luxury spa experience. Each detail is well thought out and very private. This spa is definitely on the $$$ side but for those looking to spend extra for an elevated experience, this is the spa for you.
Spend:
Try to exchange your dollar at the airport or prior. There are ATM machines located all over Tulum however a few of the ones we used were sketch and hacked our accounts and made miscellaneous charges. Your day cost with meals plus an activity (access to beaches, travel to cenote, etc) is roughly $100 USD when traveling in a group.
Shopping:
Not somewhere you go to indulge in shopping. Almost everything being sold in Tulum is imported into the country so it's not authentic to the region — which is the main reason why many shop for souvenirs. Pricing is high, comparable to shopping in Los Angeles.
Solo Traveling:
Safe enough to travel alone. One of the friends in our group came alone and felt completely safe walking around day and night solo. Although I do want to mention we stayed on the main strip where tourists seem to be extra protected. Cost-wise traveling alone is not recommended as you save more money when in a group. For example to hang out at most of the nice beaches you pay a minimum group cost of $60 USD which is more affordable when divided amongst a group. Almost everyone there is a Los Angeles transplant. You will feel like you're walking around in a variation of Venice Beach.
Kid friendly:
Tulum is definitely a place to be present and enjoy time to yourself and with loved ones. Initially I wasn't sure if Tulum would be kid-friendly so we decided against taking Noah but as soon as we arrived we noticed a lot of families with young and older children vacationing. Noah would have been 100% excited to spend 4 days straight at the beach splashing in the water, making sandcastles, and eating food by the water. Our whole experience was very kid friendly.

Wardrobe recommendations:
Less is more. Pack your suitcase with light, airy, comfortable pieces, especially for the summer months. I would recommend a lot of linens (This guide I created highlights my favorite linen brands)
Hope you guys find my guide useful. If you've visited Tulum feel free to drop other tips and recommendations below in the comments.
xx